@ 005 About Joe 29 July 1990:
As you get older, saying from the past take on new meanings.
I don't know the origin of this one. "Minutes seem to last forever when you are young . . . but . . . years seem to vanish at the snap of your finger when you are old."
Getting dressed for church this morning I found this note in a box of cufflinks that belonged to Joe. We had known each other for years, worked projects together (mostly at church,) and spent endless hours in fellowship. One of those your home, my home kinda things. We both grew up in Houston, Texas.
Over the phone, Joe related the events of a family vacation in Colorado with his three grown kids and all the grandkids. I had known them growing up, marriage . . . all that stuff.
The phone rings and Kathleen screams "Joe has shot himself." My heart stopped.
A couple hours earlier . . . not the slightest hint of what was to come.
Here almost three decades later, it still makes me cry and wonder.
FHAS – 005 –V1- G – 0218.2018
xxxxxxxxxxxxxxxxxxxxxxxxxxx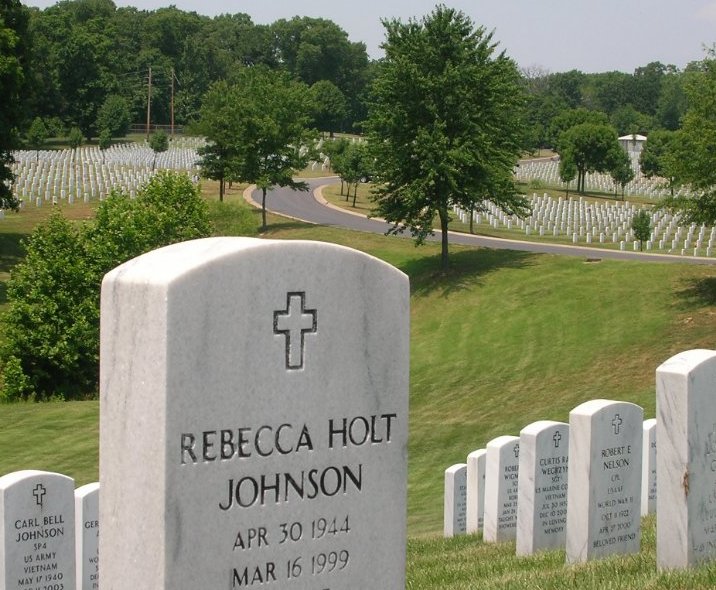 @ 004 = Another Anniversary Approaches:
Approaching the anniversary of a suicide is far beyond the word traumatic. It is an eternal reminder of the event and all the aftermath that has followed.
In the beginning, it is marked by the hour, then the day of the week, then the day of the month and on an on. A part of your personal history that is permanent.
There is persistent pressure to "let it go." On the surface that makes all the sense in the world, but practical application is another thing.
As the years turn into decades I am still looking into the rear-view mirror for one reason or another. And so it is as another anniversary approaches.
The upheaval that prevailed has dissipated, but it lives on in my memory.
Today, I looked back to the first time I put thoughts on paper. "Today we (Dee, Brooks, &I) are going to Jefferson Barracks." The effort started one week after the event - it was internment day. The record did not stain the paper for another three days. To remember is extremely sad but I am still glad I have it. It reminds me how far I have come and no longer pulls me under.
It goes:
"Myself, Dee and Pastor Gary met at Schraders [funeral home] about 1:45. David drove us to JB and let me know he had arranged for us to go to the burial site. Checking in @ the gate Terry escorted us to 1GB 240. A worker with a shovel was standing by. The box of Rebecca's remains was placed in the round hole & the staff moved back. Looking down & holding Dee's hand Gary read scripture & Prayed - I cried. [something that is in my memory but I refrained from this record was tears falling on the box.] We walked back up the slope & watched the worker fill the hole. Many dreams seemed to go dark. I knew in my head she was gone - but - my heart still refuses to believe it. Dj SAD."
I will come back to this in a few weeks, I always do.
dJ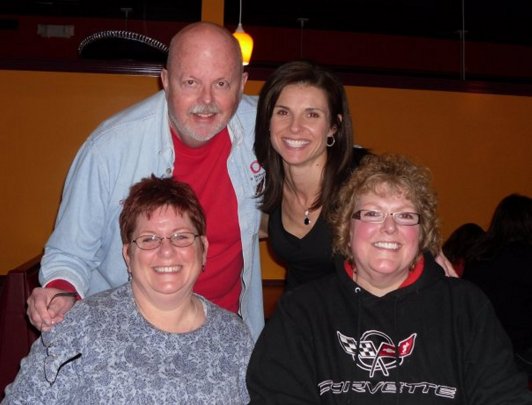 We did not always look like this
@ 003 = About What You Can Do:
Never be shy in attempts to help another survivor. You cannot tell in advance where that will lead you.
This Website started out as a Face Book page to connect these three girls together and it worked. The four of us met at my home for a couple of years (every Thursday night.) Then moved to one of their homes for another few years. The FB page disappeared as our bond grew.
Then I teamed with one of them to kick-start a survivor group with a broader reach. We met in a local counselor's office then moved to a church. As life progressed, one had to relocate out of state, one had to gain employment, and I got old, just stuff that happens as life moves along.
At the startup, my partner thought it a good idea to start a Website and offered the name findinghopeaftersuicide. I was shocked to find it was available in dot com, dot org, dot net, dot info and on and on. So I registered it and here we are a couple years later.
What started out to attract survivors in Middle Tennessee . . . well, I get messages from Australia, New Zealand, Netherlands, Ireland, England, Hungry, Hawaii . . . goodness, and I never imagined it.
Now the extended plan is to get these 24 posts edited for spelling, grammar and punctuation . . . and relevance. I would hope it could be used as a way to get folks to kick-start a support group where ever you live. I get messages from contacts looking for a support group in their area and I am unable to help them.
In the USA we have an organization AFSP.Org. The American Foundation for Suicide Prevention. They maintain directories for locations by ZIP. Try it to find a support group. If you don't find one start one.
Trust me, it is NOT rocket science to attract a following, consider it. Few survivors do well on their own. A team, well that is a whole different story. We have to get to work for ourselves and for those we come in contact with. No one is going to knock on your door (at least with what it takes to help you construct a new life . . . after suicide.)
Blessings, dJ
FHAS-AboutWhatYouCanDo-V1-(GE)-0727.2017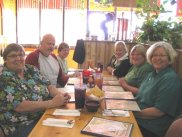 @ 002 = About Enduring Memories
In the early days following the suicide, things are said and seen that can never be "Un-Said or Unseen."
At those times our reasoning is, let's say, dysfunctional. It seems all too common that we remember the worst parts of every encounter. There is a good reason for that since we immediately reject or judge everything as dysfunctional. The months that follow the event are spent on sorting through all the negative debris. I personally believe all survivors do.
Outsiders will only pick up our frowns or smiles since they cannot see what is inside us. Most of us go into what I call "Performance Mode." We take on an acting role that masks all the chaos that is churning in our hearts.
Is there any solution for this? I don't know of one. It just seems to be part of our human nature. We just do it. Some are better at acting than others. It is common for those we meet to judge us. It is what we all do, few exceptions.
I don't know a great solution for this. It is easy to get trapped in the blame game since everyone is blaming someone, something and commonly GOD.
Another everyday trait is for people to say something about everything. Opinions are sometimes well thought out and other are spur of the moment or maybe like spinning the wheel.
Looking back I constantly change my mind over which is worse scenes or sayings. I think it mostly depends on my mood. All the while we do (or can) have some control over the way we remember things. It gets easier as you age and memory wans.
Here is another place that forgiveness (and yeah, it is possible to develop forgiveness) is key. I did not believe it in the early years either. But I have finally come to realize it is common for folks to speak without engaging even one brain cell. And honestly, I do that myself more often than is helpful.
I don't know a better word to use than "stupid." Spending time trying to figure out some of the things people say is a waste. Confronting them is even worse. And both parties walk away more wounded than before.
There is no way to un-hear what is said or how you interpreted what you heard (or think you heard.) I had to consciously decide to let this kind of stuff go. You will make a lot more headway smoothing the waters than stirring them up. Probably a lot easier for me than most of you. I often think "I cannot believe I just said that."
As the years have passed the more common troubling issues for me is avoidance and/or rejection. I have reached the point where I appreciate folks that engage me - and I can go way thinking (only momentarily) that felt good or goodness that was just plain crazy. Not being avoided is better to me. Probably due mostly to all those people in my life that simply disappeared.
Here is just another place it is up to us to educate those we can and let the rest go. We cannot right the world single handed. So, I suggest you pick carefully what you take on since it can potentially make you a better person and this can rub off on your friends . . . in time.
And, you can be more at peace. blessings, dJ
AboutEnduringMemories-V1-(GE)-0726.2017